Technology is playing an ever-greater role in the success of hotels, including small properties like bed and breakfasts, motels, and boutiques. Generating brand awareness, attracting customers, taking bookings, managing guests; every aspect of hotel operations are now reliant on some form of tech.
But which tech is the best option for you?
In this article we'll compare two of the most popular hotel property management systems, Little Hotelier and Cloudbeds, to see which might be best for a small hotel owner.
At a glance these two options appear quite similar: both are hotel property management systems, both promise to increase bookings and operational efficiency, and both cater to the small-to-medium accommodation provider.
But there are a number of key differences that separate Little Hotelier from Cloudbeds, particularly for those little hoteliers after whom the solution is named.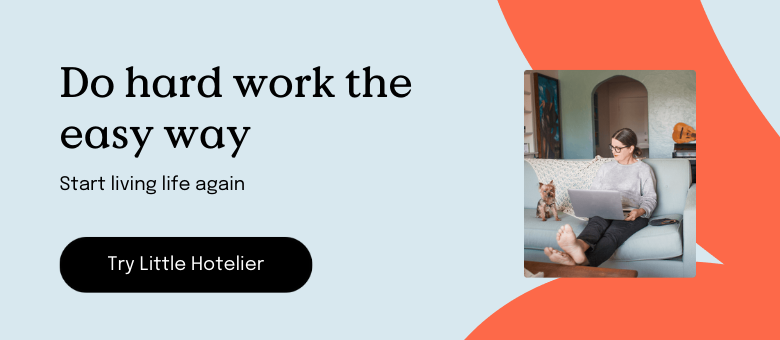 6 reasons to invest in Little Hotelier
Why make Little Hotelier your property management system of choice? Here are six of the most compelling reasons.
1. Superior connectivity
Not only is Little Hotelier simple to use, but it's sophisticated at the same time.
With access to 450+ booking channels, no traveller is out of reach for your property. This allows you to easily drive the reservations that you need and gives you flexibility on how you decide to sell hotel rooms.
Using Cloudbeds will result in a more limited range of booking partners.
2. Dedicated support
No matter the simplicity of the user interface and the ease of integration, implementing new technology inevitably brings up questions that you may not have the answers to. It can be discouraging, then, when support comes in the form of a 'Help' search box or a page of FAQs, none of which describe your particular problem.
There are no such worries with Little Hotelier. Unlike Cloudbeds, Little Hotelier provides dedicated phone support for its premium product and 24/7 email and chat support for all other offerings. When an issue arises that you can't figure out, simply reach out and work with the team to solve it.
3. Transparent and cost-effective pricing
How much does Cloudbeds cost? It's hard to say, as pricing is variable and hidden – you'll need to complete a demo to get a quote.
How much does Little Hotelier cost? Exactly that much.
Of course, there is some variability based on what accommodation you are running and what your needs are, but the bottom line is that Little Hotelier aims to be transparent about what the solution costs and what you'll get for your investment – 63x ROI, by boosting your bookings by as much as 46%.
4. A dedicated app
Anyone who owns a hotel will know that office time can be rare and/or sporadic, as you are constantly on your feet solving problems and managing guests. You need a tool that you can take with you, which gives you flexibility every day.
Unfortunately Cloudbeds doesn't yet offer a dedicated mobile app…
But Little Hotelier does!
The Android and iPhone hotel app allows you to easily manage your hotel on the go, whether from your property, from home, or while you're out doing anything else that you need to do. This freedom is crucial for small businesses which are being operated by a small team or even just one or two people.
5. Designed for SMBs
The name says it all – Little Hotelier is built for little hoteliers specifically. This means that every design choice, feature, and integration has been chosen with small business owners in mind.
In comparison, Cloudbeds aims to 'catch-all' property types and business sizes. One key point is that Cloudbeds is not necessarily friendly as an 'entry level' solution, given that basic functionality like being able to manage more than one rate on the channel manager requires a premium subscription.
6. Build your own website
Your hotel website is perhaps your most critical asset beyond the property itself. A good website will put your name up in lights to anyone who types "hotel [YOUR LOCATION]" into Google, helping you to attract more bookings than ever before.
While you can build a website with Cloudbeds, you can't do it yourself – you'll need the help of a Cloudbeds-certified website designer. The Little Hotelier website builder on the other hand is a truly DIY tool that can see you create a brand new website, with full online booking functionality, in minutes!
What is a hotel property management system?
Hotel property management systems, otherwise known as hotel operating systems, are software solutions designed to increase bookings and streamline the administration involved in running a hotel.
The best hotel property management systems make your day-to-day operations more efficient, make your marketing more effective, and enhance the guest experience. They guide your guests through every step of their journey, from booking online, through check-in and check-out, to leaving a review.
In many ways the right system can future-proof your business by ensuring it stays competitive, even in harsh economic conditions. This is particularly the case for cloud-based solutions like Little Hotelier, which can grow and evolve with your business, and offer deep integration with booking engines, channel managers and revenue management systems.
Hotel property management solutions can:
Take and confirm bookings
Manage reservations
Generate bills and reports
Check guests in and out
Check and edit room availability
Facilitate guest communication
Why do I need a hotel property management system?
The investment in a quality hotel property management system is one that can pay itself back in quick time, thanks to a suite of benefits.
Cut admin time: The right tool will do the hard work for you, automating much of your admin and freeing you up to focus on getting more business.
Gain valuable insights: The best hotel operation systems will provide you with valuable data on things like employee productivity and retention, and guest satisfaction.
Expand your online presence: If you choose a tool with a built-in website builder, you can develop a user-friendly website that accepts direct online bookings and gets your hotel ranking on Google.
Build guest connections: The best hotel management software helps you reward loyalty and get in front of new guests who may not have otherwise found you.
Better cross-channel management: A fully integrated system allows you to advertise and accept bookings across any number of channels while maintaining rate parity.
Manage pricing, maximise revenue: The best systems offer innovative tools that ensure you price your rooms in a way that maximises revenue.
Increase bookings: Your goal is to grow your hotel business by boosting bookings. From offering off-season booking deals to boosting brand awareness, hotel property management systems do just that.
Backed by SiteMinder's world leading technology, Little Hotelier has already helped thousands of small property owners earn more. If you're ready to see what all the fuss is about, you can start your FREE 30-DAY TRIAL today!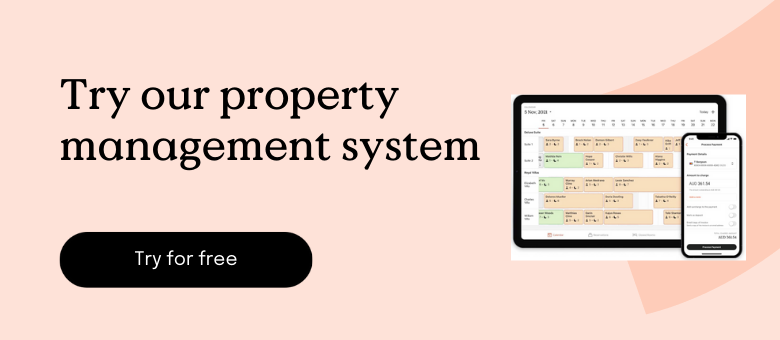 Share with your community:
We recommend the following articles for you
Back to top