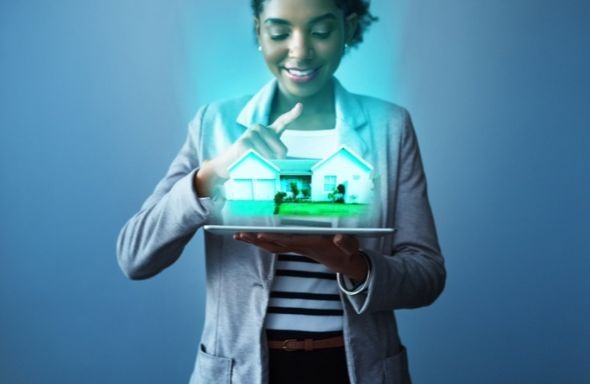 Best hotel PMS software for small properties
Choosing a hotel PMS (property management system) means you've decided to leave your manual processes behind in favour of a technology solution. This is the best decision you can make for your accommodation business, since it will give you back so much of your time and save you money. After all, managing your bookings with Excel spreadsheets or reservation books may allow you to scrape by, but it definitely doesn't allow you to scale.
A modern all-in-one PMS system automatically processes all online bookings and displays them for you in a user-friendly calendar view. At its core, it gives you the technology you need to efficiently manage bookings, guests and front desk tasks, which is why it's also called a front desk system.
But with so many PMSs to choose from, how do you figure out which one is the best hotel PMS for your property?
Firstly, make sure the system in question was built for small hotels, so that the provider can empathise with you and your business. For example, Little Hotelier was created especially for properties with 1-30 rooms.
Secondly, make sure it can allow you to do all of the following:
View all of your reservations on a calendar page

Add additional rooms and extra sale items to a booking

Add new rate plans to existing rooms

Close out specific rooms for a spring clean

Move existing bookings around

Produce invoices

Check guests in and out

Send pre-arrival and post-stay emails

Remember your returning guests

Manage your housekeeping schedule
If a hotel PMS covers all these bases, you should be in safe hands with no need to stress about handling all the day-to-day tasks you used to. Little Hotelier can fulfill such promises, as well as providing you with a booking engine and channel manager – features Little Hotelier also offers. Read on to find out more about those.
Why the best hotel PMS systems are all-in-one PMSs

You might hear this "all-in-one" phrase used a lot in the hotel industry (guilty!). Basically, it refers to a PMS with all the added extras thrown in to form one complete property management solution. That's right, a PMS isn't the only technology you need to know about… there are two other important ones:
Booking engine

– Also known as a reservation system, a booking engine is a software application used to secure online bookings on your direct channels (website and social media pages).

Channel manager – A channel manager is a distribution tool that allows you to sell all your rooms on as many channels as possible. If you use online travel agents (OTAs) like Booking.com to sell your rooms, but don't have a system that distributes your rooms in an organised way, you run the risk of double bookings – resulting in unhappy customers, lost revenue, and even more wasted time trying to rectify the situation. This is why your PMS should also be your small hotel's channel manager. A channel manager automatically updates your rooms, rates and availability across multiple channels, without you having to log in to any of them! Plus, it sends all the information back to your PMS in seconds, so your calendar is always up to date.
Property management systems, booking engines and channel managers are the three most common types of technology being used by modern accommodation providers, but small property owners like you don't need the added hassle of using separate systems for each. That's where an all-in-one system comes in.
An "all-in-one" PMS provider, like Little Hotelier, will offer their own booking engine and channel manager and bundle them together for you. These three entities will automatically synchronise with one another and provide any staff member with a view of the live availability and rates of the property.
There are other benefits to this, too. When the components necessary to the daily operation of a hospitality business are all packaged up by the one provider, it usually means a more reasonable price point (more on pricing below). Plus, since there is only one service provider to deal with, you spend far less time on the phone or submitting online help requests with customer support, and more time giving your guests attention.
Check out Little Hotelier in this short video:

Best cloud based hotel PMS
Some hotel or B&B properties abandon outdated manual methods to run their business and adopt server-based systems instead, while many used web-based systems.
However, if you consider what's most valuable to you as a manager, the answer is likely to be time and money. A server-based system is a drain on both of these, so taking this option after evolving from pen and paper doesn't leave you much better off.
Your PMS should be accessible wherever you are, via any device. This means it should be cloud-based. That way, you can go about your day and still keep an eye on your reservations.
Little Hotelier is a cloud-based PMS system that excels at delivering the most important features a cloud-based solution should offer, including:
Simplicity

– Cloud-based data is stored and accessed in one place and can never be lost, while tasks can be completed from any location. All you need to do is take your smartphone or tablet with you.

Security

–

Your information is encrypted and backed up. Even if your laptop or phone is broken or lost, your data will remain accessible to you. You need never worry about viruses or bugs and even hacking is a much smaller threat.

Affordability

– You'll never require any additional hardware, backup solutions, licensing, updates, or fixes. All you have to pay is a set monthly fee. And the best part about cloud software? There are no lock-in contracts – just pay as you go!
Crucially, Little Hotelier's mobile app and payments solution are key added features to make the offering even more compelling. The mobile app means you never have to be chained to your property answering calls or updating data in books or on computers. It's a relieving sense of freedom for busy operators.
Little Hotelier's integrated payment processing goes beyond the average software provider. You'll be able to process deposits, payments and refunds instantly in Little Hotelier while providing a seamless guest check-in or check-out experience. You'll no longer have to spend time wrestling with clunky payment terminals.
Free hotel property management software
Property management systems are sophisticated pieces of technology, taking time to develop and are constantly being improved. So it stands to reason if you want an effective solution, you'll have to pay for it.
However, the top hotel property management systems will offer users a chance to trial the product before you commit to your investment. During the trial you will receive the full experience for free, including all the features and customer support so you can get the best out your business while using it.
Hotel property management software reviews
To help decide which property management software is the best fit for your hotel or B&B, it's important to look at reviews. Given reviews are usually written by your direct peers – people who have experienced the same problems as you and sought the same solution – you can trust what you find.
Hotel Tech Report is one of the most reliable sources to see what customers are saying about hotel technology providers – including Little Hotelier.
On this review site you'll find answers to the many questions you have about each property management system you're considering investing in. It provides an easy to navigate dashboard so consumers can see at a glance how well a particular system is regarded. A percentage meter quickly communicates how likely the product is to be recommended, with a ratings summary alongside specifying the strength of support, ease of use, ROI, and implementation. A menu allows navigation to pros and cons, screenshots of the product, features, written reviews, pricing, integrations and more.
It's a good idea to both look at scores and read the written reviews because there can be times the two don't align. It may also occur that a concern one person has with a product doesn't worry you, and vice versa. Ultimately, research into reviews should tell you what a product is known for doing well and if its customers are happy.
Hotel PMS software price
Small accommodation providers have to be extremely careful with how they spend their budget. The cost of using PMS software will either be in a commission-based or monthly subscription format. A monthly subscription is better for budgeting purposes, and will allow you to reinvest most of your revenue back into the property as you grow (instead of taking a significant chunk of it).
To find out exactly how much Little Hotelier will cost for your property, try out our pricing scale here.
How to select a property management system for a bed and breakfast
Features and benefits are important, but choosing the best PMS for your hotel is also about choosing the best PMS provider. A good PMS provider will act as a partner in your small business' success, not just a technology company. Support and flexibility are two factors you should look for.
Support
Make sure your prospective PMS provider has an effective customer support team. They should be willing to offer assistance every time you have a question or need help.
Ask them the following qualifying questions:
How many days per week is support offered?

Can I talk to a real person when I need help?

Does the support team speak my language?

Do you offer tutorials and resources to help me master the PMS?

Do you constantly develop the product to ensure it's top-of-the-range?

As well as support, do you offer advice and consulting to help my business succeed?
As well as having a local support team that operates in your time zone, Little Hotelier also has Customer Success and Customer Marketing teams, who exist to help hoteliers like you to get more out of the product and improve your business performance.
Flexibility
Small property owners need a provider that can be flexible with their needs. You can't afford to be making bad investment decisions when your small business is at stake.
Is a free trial offered? Try before you buy! On your trial, you'll be able to assess whether it has all the functionality you need.
Do they lock you into a contract? Choose pay-as-you-go software to minimise risk in case it doesn't work out for you.
Get access to all of our Little Hotelier demo videos by clicking the button below.

Share with your community:
We recommend the following articles for you
Back to top