All-in-one business solution
Get more commission-free bookings through your existing website and Facebook page with Little Hotelier's leading booking engine.

Bookings are simply made better with Little Hotelier.
Affordable & powerful hotel technology
Little Hotelier is an all-in-one hotel management system, designed and built for bed and breakfasts, guest houses and small hotels.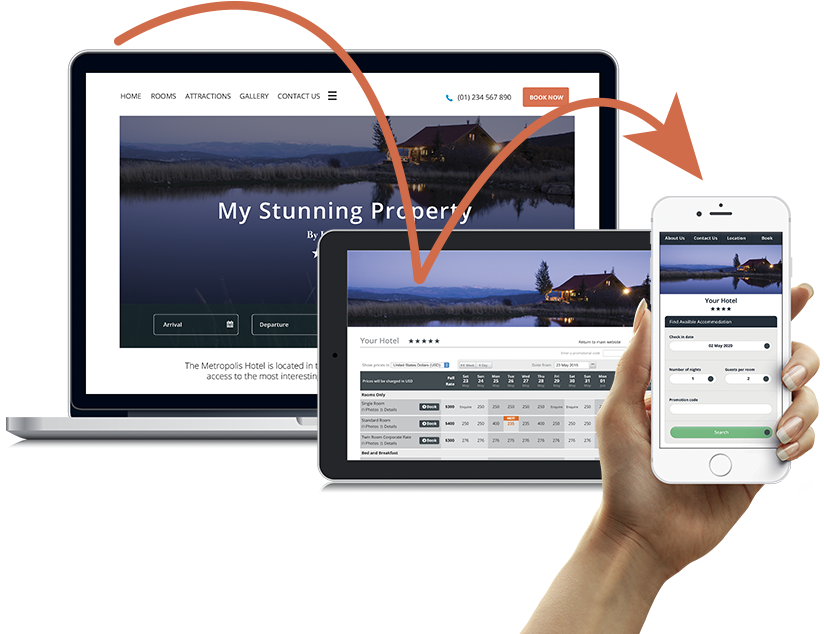 Front Desk System.

Manage your guests' stay from reservation to check out and everything in between.

Direct Booking Technology.

Take online reservations directly from your website, commission-free.

Channel Manager.

Give your property maximum exposure on the world's leading online booking sites.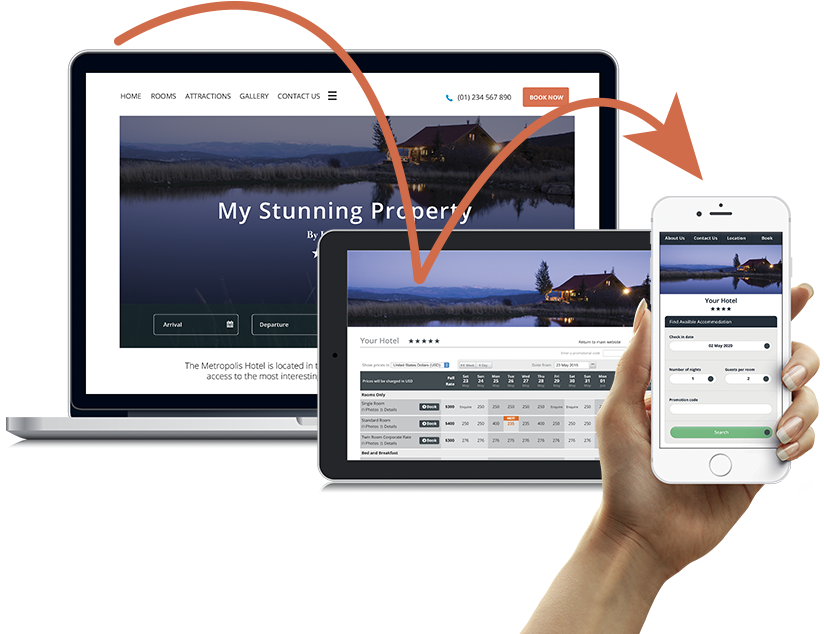 Increase reservations, save time and boost your revenue
Let your booking engine integrate seamlessly with your website
Use your Facebook page as an online booking channel
Take control of your front desk from one cloud-based login
Automatically update your rates and availability across 350+ booking sites
Connect to billions of travelers around the world
Gain a clear overview of your hotel with useful reports
"Little Hotelier is practically three systems in one and is very affordable. It can be easily integrated with your booking engine on your own website and entering phone or walk-in bookings directly into your computer is a dream. Being able to change bookings to another room or to other nights using a drag and drop system is very logical and easy. The system shows at a glance what is happening each day and reduces time and paperwork in managing bookings, leaving more time for other tasks. I highly recommend Little Hotelier and the support from the company is excellent."
Margaret River Bed & Breakfast
"Little Hotelier has simplified and streamlined our booking process and brought us into the 21st Century. Like magic the online bookings appear immediately in the calendar and guest details are just a click away. Gone is the need for huge amounts of paperwork with the guest database stored securely online. Inventory seems to manage itself and the risk of double bookings is all but gone.So much better than the paper, pencil and eraser method of reservation management."
Heritage Trail Lodge
"Little Hotelier is an easy to use reservation system for small hotels that allows them to take advantage of the important internet travel planner without requiring too much setup or up front costs to get started."
The Otter Lodge
Save time, delight your guests… Let Little Hotelier handle the rest.
Affordable, powerful technology at your fingertips