Conveniently set in one of Frankfurt's quiet residential areas, Villa Orchard is a boutique bed and breakfast with a personal touch.
This family-run accommodation provides a tranquil atmosphere, warm hospitality, and hearty breakfasts to business and leisure travelers alike.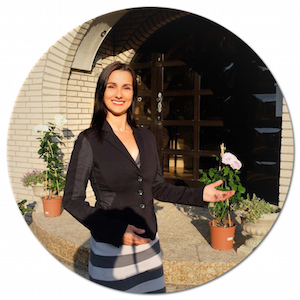 As the Owner-Operator of Villa Orchard, Joan Weber spends her days focusing on managing the 7-room property and servicing her guests to her fullest ability.
To increase the visibility of her property online, Joan turned to online travel agencies (OTAs). While this worked like a charm, Joan soon found that she was wasting a lot of time on administrative work.
Luckily, she was able to keep working with OTAs while reducing the administrative hassle involved. Here's how she did it.
Step 1: Identify where time is being poorly spent
Joan felt that her OTA partnerships were valuable, but she quickly realized that managing her online inventory across these channels took up far too much of her time.
She would have to log into multiple online portals and manually update her room availability each time a reservation was made.
"While [OTAs] will instantly put you on the radar screen of potential guests it also requires a lot of time to manage and update. As a matter of fact, manual hotel platform administration and synchronization requires several hours of quality time a day."
Joan knew that she needed technology to free up her time.
Step 2: Define what you need to fix the problem
Joan was aware of channel management technology that would help fix Villa Orchard's manual inventory problems.
"Our main objective was to find a pragmatic channel management solution that
– updates itself automatically;
– is easy to handle; and, at the same time,
– allows for simple ad hoc modifications with regard to room rates and occupancy levels."
Besides automating the process, it would drastically reduce the risk of human error.
Step 3: Select a suitable business solution
Armed with a clear picture of what she needed in mind, Joan started on her search for the perfect solution to help her manage her online inventory. Little Hotelier made the short-list.
"We engaged in market research, came up with a shortlist of candidates, produced a synopsis of key characteristics and functionalities – and filtered out Little Hotelier."

Joan felt that Little Hotelier was equipped with everything she needed to run her bed and breakfast – it is powerful, easy to use, and within an affordable price range.
"In direct comparison to alternative solution providers, Little Hotelier gets the priorities right. The system is easy to understand and install and doesn't suffer from overkill functionalities. Pricing and monthly rates are definitely fair for the value proposition offered."
The Results
With Little Hotelier, Villa Orchard is able to save time and money while eliminating double bookings and driving occupancy.
"Little Hotelier offers an ideal solution for the automation of channel management and direct website bookings… Stressful overbookings have become a thing of the past, and our occupancy rates are constantly above 90%."
Thanks to the booking engine component offered by Little Hotelier, Joan has seen her commission fees to OTAs reduce, as her direct bookings grow.
"[T]he reduction of our monthly commissions to OTAs is a nice side effect that basically pays for the LH subscription fee."
Joan is now able to reinvest the time she used to spend manually updating bookings back into pleasing her guests.
"[Little Hotelier] enables us to reallocate quality time to undertake higher-value activities to ultimately improve the level of guest satisfaction which in return lays the foundation for additional business opportunities."