As part of our B&B superstar blog series, we interview successful hotels in each region, picking their brains for insights gained in running their unique properties.
This week, our superstar is Sunlover Retreat, a luxury bed and breakfast accommodation located in Tairua, on the stunning Coromandel Peninsula of New Zealand. The property boasts three suites – each with its own private deck with views.
We were fortunate enough to have a chat with Chris and Donna Brooke, Owner-Operators of the property.
Tell us about your property – why does it make you so proud?
We built it ourselves – we didn't built it as a bed and breakfast but it just lends itself perfectly to a bed and breakfast.
Whilst it's a nice property it's really relaxing to be here and people love it. There's plenty of space, and they feel comfortable, and we're in such a good location.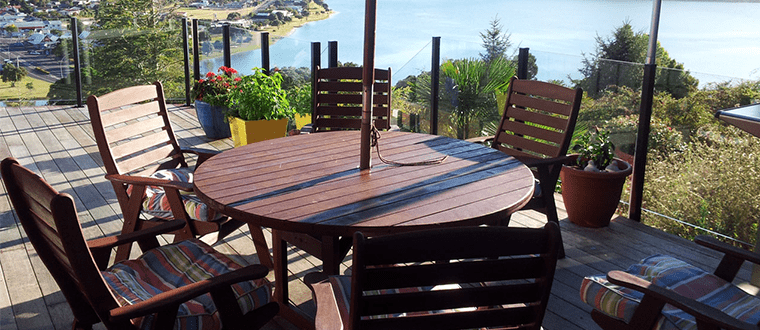 Who do you feel is your ideal guest? What are they like?
Guests who want to stay two nights or more, that enjoy outdoor life because there's a beach nearby. Guests are blown away when they come to areas like this.
Our guests want to have a bit of luxury without feeling overpowered by it, and want to interact with us and with the area.
We often find ourselves giving advice because this was our holiday destination until we decided to become locals.
I love to show guests the places that other tourists won't be going – showing them all of the secret spots.
How do you target your ideal guests and attract them to your hotel?
Mainly Instagram and Facebook just for promoting the area, rather than even the bed and breakfast. I post every day, so a lot of posts are about upcoming events.
To get locals to stay, I post promotions for people trying to get pampered, team building office retreats, and occasions like Mother's day.
Do you have any tips for other small accommodation providers on how to stand out from the crowd, especially in terms of competing with large hotels?
I think the number one thing is to manage your online reputation.
If you can build up your reputation on external sites, whether it's TripAdvisor, Booking.com, or whatever you're using – that is going to get you more business directly. That's what keeps us flat out! So encourage guests to write a review.
My ultimate aim is to manage our reputation and to manage expectations. Its an experience for them – they're in your home, so make them feel welcomed and comfortable.
Another is to know what makes you and your area unique, tell them why they're coming here. It's all about making the most of our area as well. In the end a room is just a place to sleep a night, it's more about providing the experience.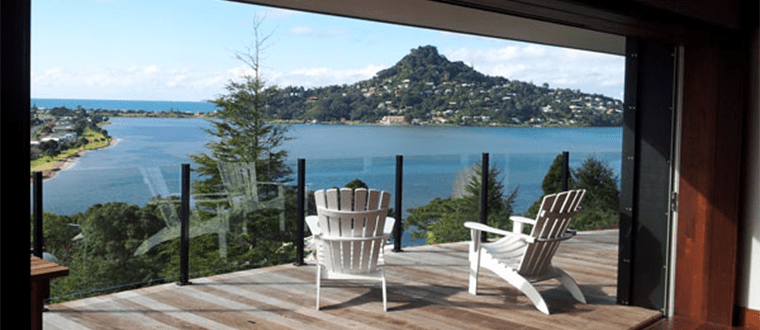 Do you have any partnerships (local and global) that help you raise awareness of your small hotel? If so, what are they?
Our local regional marketing team is really important to us. For example, through them we found an agent in the UK who got a journalist from The Guardian to write an article on us. Those sorts of partnerships are really important to us.
I would say that it's really important to use your local marketing organisations, and membership is really worth it.
I also have a background in hotels so I know the importance of partnerships. I go to trade shows to network and form partnerships.
Don't underestimate your relationship with other suppliers out there. Like working with tour operators, the fishermen, working with those types of people as well so that they get that all-round experience and it's not just about your room and your breakfast. We have partnerships with tour operators and we work our partnerships.
How do you feel the internet has impacted the future of the industry in your region?
Everyone is on the internet. They have all found you via the internet, so the internet is king.
Sunlover Retreat is a happy customer of Little Hotelier. To see how you could become the next B&B superstar, watch our on-demand demo videos.