Greenmantle Estate is a high-end luxury estate on the Kapiti Coast in New Zealand.
This spacious two-storey lodge is set amid established gardens which have been lovingly tended for generations.
Guests celebrating special occasions such as weddings, anniversaries and birthdays enjoy both the luxurious surroundings and the special touches provided by the hosts, one of which is Ralph Green.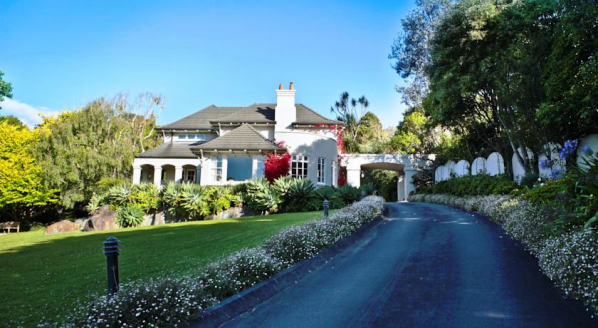 We had a chance to pick his brains on how he runs such a successful estate.
1) Tell us about your property – why does it make you so proud?
When we read TripAdvisor reviews, the way in which people talk about us gives us satisfaction that the overall experience were giving them must be working.
We're not talking about real estate, we're talking about the guest experience as such, they spontaneously write some extremely nice reviews. It's about satisfaction versus pride.
2) Who do you feel is your ideal guest? What are they like?
Those who like indulgence in terms of culinary experiences, those who have a curiosity about nature and culture which we are happy to satisfy, and who have a respect for fine living.
Not over-indulgent sort of people who just want to pig out, but people who respect the finer things, who want to treat themselves – they are mentally curious and they want to experience the best of what is locally available, with an international style.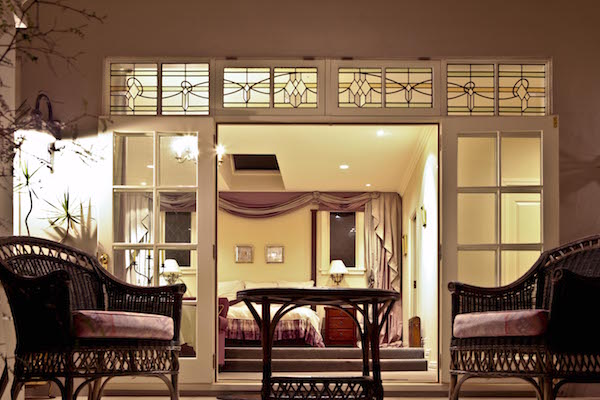 Our guests tend to be from overseas, looking for high level accommodation for a couple of nights. They are usually on a trip around New Zealand either golfing or seeing the country, and they come from Europe, the United States, and a small percentage come from Australia. These guests are between 55 and 65 years old.
We also get a lot of weddings, and they tend to be parties of between 10 and 60. The people are younger, and spend the night in our bridal suite. They come in larger volumes, and are younger. Predominantly, one of the partners is from New Zealand, so there may be expats coming here with their family, but mostly the weddings are local.
3) How do you target your ideal guests and attract them to your hotel?
We're heavily involved with the travel trade internationally – that is through our own travel trade consultant through the New Zealand Luxury Lodge Association that focuses internationally on those who want to go on the road least travelled – they want to go somewhere different, and they want to enjoy something special.
We're present in about 10,000 brochures of the New Zealand Luxury Lodge Association that go extensively around the world.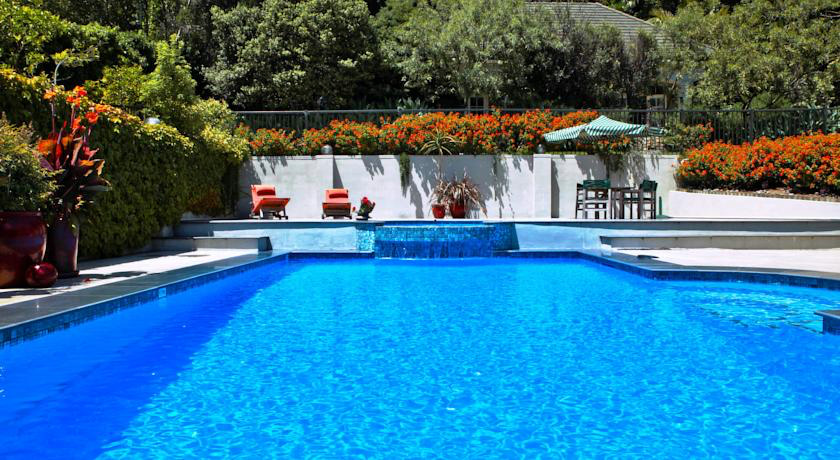 Our lead person on marketing is Lorenzo Green who happens to be our son, co-owner and Greenmantle chairman. We do a lot of Facebook advertising with carefully targeted micro segmentation. We put considerable effort in internet marketing with our Facebook presence and through our website there's lead generation nationally and internationally.
4) Do you have any tips for other small accommodation providers on how to stand out from the crowd, especially in terms of competing with large hotels?
Be very focused on what's special about your place and about the experience you can provide and by having the right systems in place that don't irritate guests or management. This includes reservations systems and online payment options for clients, as well as online accounting so we know where we stand. We also have effective Internet banking for being paid but for also being able to pay our suppliers promptly and accurately.
Having things like the right technological infrastructure is useful but it's not sufficient – in the end the host side of the experience is what it's about, people remember the staff, the management, the people they're dealing with. All the rest becomes just background.
5) Do you have any partnerships (local and global) that help you raise awareness of your small hotel? If so, what are they?
Just the Luxury Lodge Association, and through our travel trade consultant we have some major inbound operators who choose us a lot – and using Little Hotelier's channel manager makes a huge difference to us.
For example, one of them has filled us essentially for the month of February, which – if we didn't have the Little Hotelier channel manager – meant we would have been double booked, because the inbound operators wouldn't have been able to see what inventory actually is or isn't available.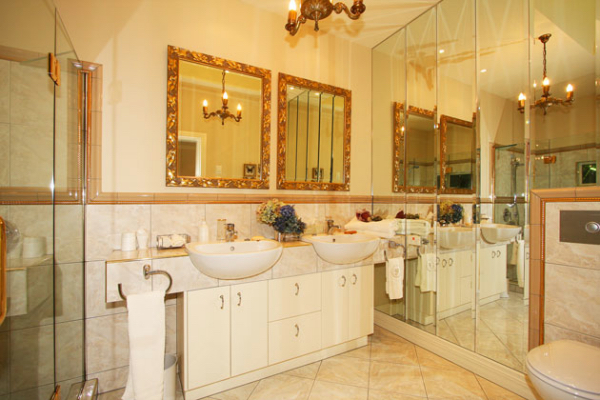 6) How do you feel the internet has impacted the future of the industry in your region?
Everything – it's fundamental, we couldn't operate without it. It is not only for selling and managing our business but without email we could not communicate with clients, staff, suppliers and all our important relationships.
7) What kinds of technology help you to run your small hotel?
We have lots besides Little Hotelier – we have monitoring systems for access, for security, we use voice-over IP for all our telecommunications, so we provide free internet to all our clients, free voice telephone to anywhere in the world, the gates and cameras we provide an incredibly secure environment.
Greenmantle Estate is a happy customer of Little Hotelier's all-in-one reservation and front desk system, using it daily to run their boutique inn. To see how Little Hotelier can help you get more direct bookings, watch these demo videos.