There's nothing more insightful than learning about the biggest challenges facing the innkeeping industry, straight from an expert who focuses on growing it.
That's why we were lucky to have a chat with the CEO of the Association of Independent Hospitality Professionals, Rob Fulton.
Read on to learn more about the association and the challenges facing American innkeepers.
So, tell us about AIHP. What makes it unique? Why are you proud of it?
In mid-2015 a group of seasoned hospitality professionals formed a NEW and VIBRANT non-profit trade organization. The Association of Independent Hospitality Professionals (AIHP). AIHP is unique, because we truly are a member driven, non-profit organization with an elected Board of Directors.
I am most proud of our member's passion and commitment to the industry. In my twenty years of association work and ten years in the travel and tourism industry I have never seen a more committed group of individuals.
What are AIHP's goals?
As AIHP enters its first full year as an association, I am very excited that we will be unveiling our long term strategic strategy for the innkeeping industry. Our commitment is to support a vibrant industry through our work as an association.
AIHP's core principles are to provide world class education, timely and effective advocacy, networking opportunities and premier progressive business practices for our members.
Who are your members? What are they like?
AIHP is diverse in its makeup, our members represent the multi-faceted small independent lodging industry. We have a wide variety of membership categories available to meet the many needs of the innkeeping industry.
AIHP has a strong relationship with our allied partners who serve the innkeeping industry. We are all in this together and our Innkeeping and allied partner members support each other. We also provide benefits for future innkeepers who are just getting ready to enter our industry and for our seasoned retired innkeepers who support AIHP with their experience and knowledge.
How do you help your members reach their ideal guests?
I think it starts with us helping our members understand who their ideal guest is, as it will be different for each inn.
We do this in large part through our numerous professional development opportunities where they get the tools they need to make these decisions. It is important that each inn understand how to package an experience for their guests. AIHP is a tool in our member's toolbox, which they can use to enhance their success.
What is your main tip on how small accommodation providers can stand out from the crowd in an increasingly competitive marketplace?
We know that travelers and our guests want to have a unique experience when they travel. This really plays to the strength of our members.
This type of experience is what staying in a bed and breakfast, an inn or a boutique hotel provides. We work with our members through our educational efforts and helping them understand the best way to set their property a part and then use the partnerships and tools available to them to stand out in the competitive world of travel.
What is the best way for small accommodation providers to compete against large hotels?
As I mentioned I believe our small independent lodging members should continue to embrace the fact that they provide a unique experience to the traveler.
We can't be everything to everybody and we should celebrate what our members in the innkeeping provide to their customers. They should embrace the technology and partners that can help set them apart from any competitors.
How do you feel the mobile trend has impacted the future of the industry for your members?
I think the mobile trend is huge for the travel and tourism industry in general. It is critical for our members to embrace these type of technology tools and use them to stand out as a destination and to tap into an experience that the visitor is looking for.
Mobile technology is a key tool for our members and we work hard to educate them on ways to be effective using these types of tools.
What do you feel are the biggest challenges being faced by your members in this day and age?
One major recent change in our industry is the growth of online hosting platforms, most notably Airbnb, HomeAway and others. A growing number of professional innkeepers are taking advantage of these platforms, listing themselves as "hosts" and finding success in reaching this new segment of travelers.
AIHP believes our members should regard these hosting platforms as valuable sales channels. By listing on these sites, our members have the advantage of distinguishing themselves as "professional", "experienced", and "inspected" to discerning travelers.
However, AIHP also believes there are some business aspects to these online hosting platforms that present a concern and require ongoing advocacy. The concern is two-part. First, the online hosting platforms must do a better job assisting local municipalities in collecting sales and lodging taxes, or collecting those taxes themselves. Second, "hosts" or "owners" offering their home or vacation rental properties for short-term rentals, must be held to the same standards of regulatory enforcement as professional innkeepers.
What events do you run and what do you feel your members can get out of it?
Knowledge is power – Education and professional development are a critical part of AIHP's mission.
This year in April (4th– 6th) we are thrilled to be hosting our first Annual Knowledge Sharing Summit in Nashville. Our Summit is a can't miss event.
We have over 55 educational sessions planned on all the topics relevant to our members. Throughout the year we also host a series of webinars free to our members that cover relevant current topics offered by leaders in our industry. All our educational efforts are driven by the desire to give our members the tools they need to be successful.
Where do you think the industry is headed – any trend predictions for the future?
AIHP will continue to take a leadership role in our ever changing and fluid industry and make sure our members best interests are represented. There is no doubt that our industry will continue to evolve in the coming years.
Technology and our travelers varied interests will continue to evolve and change, so it is our mission to help our members navigate the changing landscapes.
The future of our industry will be shaped by how our industry responds to and adjusts to the needs and interests of our millennials. The way millennials travel, what they want to experience and the way they make their decisions has had a tremendous impact on the travel and tourism industry.
We are keenly aware that we need to be a leader in our efforts to attract these millennials to experience the unique experience that staying in a bed and breakfast, an inn or a boutique hotel has to offer.
Going to the Knowledge Sharing Summit?
Click here to register for the Annual Knowledge Sharing Summit.
And be sure to register for Little Hotelier's free interactive session: The Traveler's Journey to You!

More about Rob Fulton, CEO of AIHP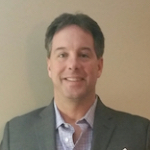 Rob was previously President of the Pennsylvania Association of Convention and Visitors Bureaus (PACVB). PACVB was founded in 1972 and was the not-for-profit organization for the officially designated tourist promotion agencies (TPAs) within Pennsylvania. In 2012, PACVB was the lead organization that facilitated the creation of the Pennsylvania Association of Travel and Tourism (PATT), which is the umbrella Travel and Tourism Association for Pennsylvania.
In January of 2016, Rob accepted the position as CEO of the newly formed Association of Independent Hospitality Professionals (AIHP). AIHP was formed in 2015 by a group of seasoned and passionate hospitality professionals. Rob is a Certified Association Executive (CAE) through ASAE. Rob is also a graduate of Penn State's, Pennsylvania Leadership program, Class VII (1999) and also served as a facilitator for that program through 2003. Rob is past Chair of PASAE and a longtime member of the US Travel Association.