For young travelers, staying in a hostel is a right of passage of sorts. It's the type of place you stay when you're backpacking in a new destination – often for the first time on your own – with little money to spend.
In fact, many millennials are becoming attached to the idea of staying in hostels whenever they travel.
More than 70% of hostel guests are millennials, and 86% of those millennial travelers report that they want to see and experience as many destinations as possible throughout their lifetime.
Here are four reasons why millennials make the perfect guests for hostels:
1. Millennials have more disposable income to spend
People between the ages of 18-25 are delaying marriage and children, which means that they're spending more time earning their own income. They have more money available to travel, and they like to make it go as far as possible.
2. Millennials tend to extend their trips for as long as possible
While this traveler segment is prone to taking quick weekend getaways, when it comes to international travel they like to make the most out of the experience. Hostels allow Millennials to stay longer in a given destination, because they're a more affordable option.
3. Millennials value experiences more than stuff
Hostels offer more experience and atmosphere than traditional hotels do, and millennials are attracted to the hostel lifestyle – it's more than just a place to sleep, it's an entire experience.
4. Millennials love to meet new people
Many hostels require guests to share rooms with others, and oftentimes roommates are strangers. Millennials find this aspect appealing, as connecting with other travelers is part of the allure of travel for them.
How can hostels use technology to attract more millennials to their properties?
Partner with online travel agencies (OTAs)
OTAs allow you to reach a global audience, particularly bargain-hunting millennials who know where to search to get a good deal. This decision tree will help you figure out which ones you should partner with:

Invest in a good website
Your website needs to offer additional information about your hostel, such as room rates, high-resolution photographs and descriptions of where you are based in the community.
Use this infographic to figure out if it's time to revamp your website: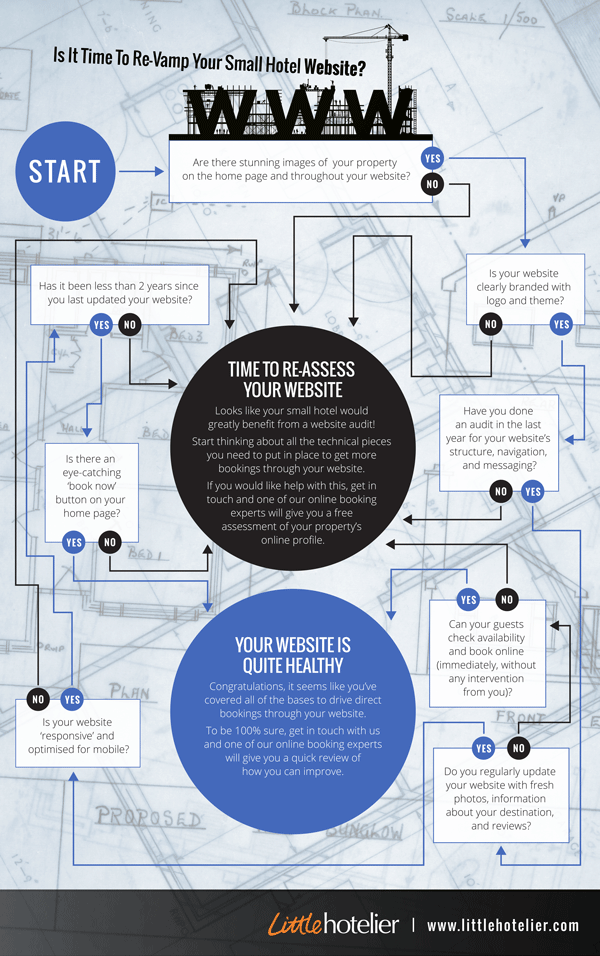 Use a booking engine
A booking engine allows travelers to book directly with you, and can help increase your overall bookings.
It can be tough to find the best booking engine for your hostel, though. Use this buyer's guide to find one that suits your needs.