It's obvious just how important your property's photos are in selling your rooms online. Without appealing photos, it will be near impossible to get international travelers to stay at your inn, bed and breakfast, guesthouse or small hotel.
In fact, Expedia reports that doubling the number of your property's photos on OTA listings can boost your booking rate by 4.5% and will allow you to increase your ADR by $3.5.
We had a chat with Lee Rostron, a professional property photographer. As someone who shoots properties for a living – for the sole purpose of making them look appealing online – we figured that he'd be the perfect expert to interview for tips on how to make your bed and breakfast stand out through photographs online.
Tell us about your job – why do you love taking photos of properties?
I'm a Real Estate and Property Photographer. I love taking photos of properties because it's a real enjoyment getting to present a property and make it stand out with photography and lighting techniques along with different wide angles.
What kinds of properties do you love taking photos of? Why?
Mostly properties with great location views and big balconies are fun. Enough room to work with to make a house look stunning inside and out. I also have a passion for architectural type shots.
What are your best tips for taking photos of rooms?
It's all about angle and lighting. With wide angle lenses, objects in the room become too distorted if you don't have the right angle or vantage point. White rooms are the best, with flash to bounce light off the walls to create soft light with less shadow.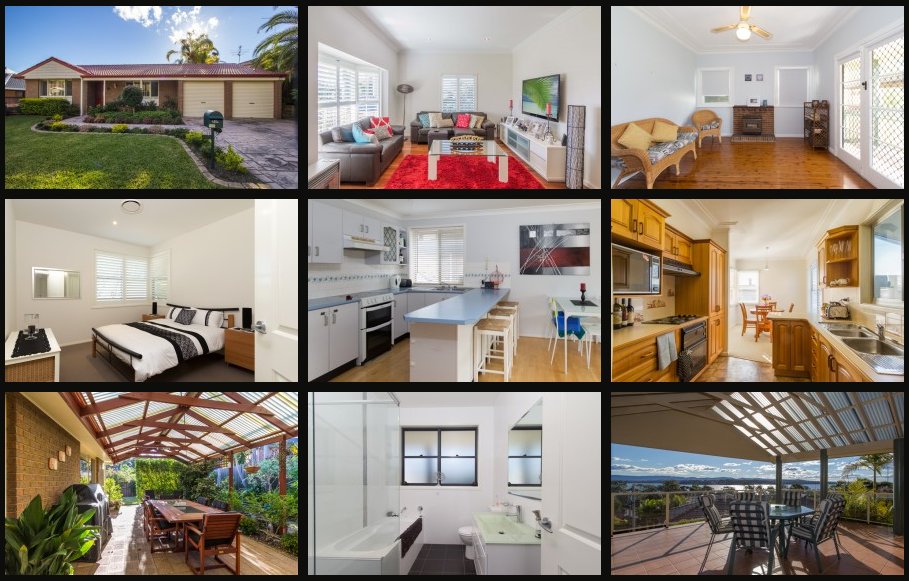 What are you best tips for taking photos at night from outside?
Taking external shots of properties at night is best done at dusk, at that right moment when the sun has just gone down, with the property lights all switched on. Finding out an exact time of sunset helps.
What time of day is best to take photos?
If you're going for daytime shoots, preferably morning and afternoon when the daylight is at its softest. This creates less extreme light coming through when shooting indoors, but sometimes you cannot control the weather. Night time is at dusk just when the sun goes down.
Do you have any tips for what small hotels can do to capture the charm of their establishment through photos?
A good style and theme of their hotel included in the shot is good. If it has good colour coordination it could make a room nice and vibrant. Sometimes using people in lifestyle type shots at their business is also a good idea.
What would you say are the key things that property owners should look for in their photographer?
Most importantly, the right equipment. Lighting, wide lenses, and tripod. Also a portfolio of their work or study is an advantage.
What's the best way to prepare for a photo shoot of a property? How can property owners help the photographer prepare?
Mainly a property should be tidy and well-presented. You may even want to get a property stylist, depending on the reason for the photos. Anything not wanted in the shot should be taken out. Style always makes a big difference.
When you work with a hotel, bed and breakfast, inn, or guesthouse, what's your typical process?
First off, a time will be booked by either myself or the client for the shoot, when the property should be 'photo-ready'. This means the blinds and/or windows are open for more light, as well as any interior lights that make a difference indoors. Onsite photography will usually take around 45 minutes to an hour. Once completed, shots are to be taken back to be edited or retouched in Photoshop. Clients will then receive an invoice for the service and a job well done.
Lee Rostron is located in Sydney, Australia. If you are interested in working with him, you can browse his portfolio or check out his website.
You can also check out these photography techniques you can use to attract guests to your small property.
And if you would like some help on creating the ultimate online presence for your small property, download this free ebook guide on Establishing an Irresistible Online Presence for your Accommodation Business and get noticed!