If you've ever been asked to define your ideal guests or "niche" and you didn't know what it was or where to find them, then I have some good news for you. It's easier than you may think.
Most people avoid this concept altogether, preferring instead to focus on just getting heads in beds, and while that can work, it's unfortunately unsustainable in the long term.
Why? Because that's what everyone else is doing, and when you're doing what everyone else is doing, the only point of differentiation is price. How low can you go?
The rise of the online travel agents has lead guests into believing that there are deals and discounts to be had everywhere, and you may have noticed this trend.
But not everyone buys on price.
The guests who don't are looking for value instead, and so wouldn't it make sense to lead with your value?
Lead with your value!
Leading with your value could mean doing something better than everyone else, or doing the same thing in a completely different way.
Value is not in the warm welcome, the crispy linen, the view, or in the delicious breakfast although these are all important.
Value is in the way your guests perceive you. And value is perceived when you tap into basic human needs:
The need to belong;
The need to be loved; and,
The need to feel safe.
How is the way you're doing things different to what others are doing in your area, and how are you leading with that?
Here's a couple of suggestions for you:
Have you written anything down for your guests to read before they arrive?
Have you created any video of yourself to build trust and goodwill before they arrive?
Are you keeping in touch with your past guests on a regular basis, so they feel loved?
Pick up a copy of my new free report  "How To Get More Guests" by CLICKING HERE to learn about the 5 simple steps you can take now to start doing things differently and stand out as a valuable resource for your guests.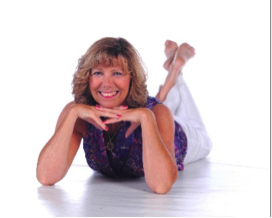 Yvonne Halling is known as the Bed and Breakfast Queen having taking her own B&B in France from making almost nothing to 6 figures in less than 2 years. She's an award-winning online marketer, author, speaker and coach at Bedandbreakfastcoach.com.