Situated on Australia's eastern seaboard, along the breathtaking Coffs Coast in the state of New South Wales, the city of Coffs Harbour seemingly has something for everyone.
Whether visiting for rest and relaxation, an action-packed adventure with the family, a day out on the water, or a weekend of surf, sand, and sun, there's an awesome and exhaustive list of things to do in this charming coastal destination.
Let's take a look at the many amazing things for visitors to do in Coffs Harbour.
Best things to do in Coffs Harbour
Between the beaches, the wildlife, the walks, and the ample opportunities for fun, Coffs Harbour has plenty of fantastic activities, attractions, and points of interest on offer.
Here's some of the best things to do in Coffs Harbour:
---
LITTLE HOTELIER TOP TIP : Create quality video content showcasing your property. Gone are the days where potential guests could be won over with photos alone. People want to get a feel for the place first, with video content more likely to be shared amongst friends and family members. 
---
What are the best sightseeing activities in Coffs Harbour?
The bountiful wildlife and natural beauty found throughout the region allows for spectacular sightseeing all year round, making the city an ideal base of operations for adventurers and nature-lovers looking to explore the magnificent Coffs Coast.
As Coffs Harbour lies on the 'humpback highway', the migratory route humpback whales take each year, there is first-rate whale watching to be found off the coast from the months of June through to November.Whale Watch Experience and Jetty Dive are two highly rated operators who lead seaborne expeditions from the marina down by Jetty Beach.
Back on shore, explorers will be rewarded by nearby Muttonbird Island Nature Reserve, which is populated by muttonbirds, otherwise known as short-tailed shearwater, but more commonly called moonbirds around these parts. Muttonbird Island is completely offshore but connected to the mainland by a causeway walking bridge, which can be easily and freely accessed. In the summer months, dolphins and sea turtles can be spotted off the shores of Muttonbird Island, and in spring, those with a pair of binoculars can often see whales at play.
Additional walks can be taken around Corambirra Point and Gallows Beach by the south breakwall, providing a unique perspective on the city – whether looking back at Coffs Harbour or simply gazing out to the endless Pacific Ocean. The 5.7km long white-sand Boambee Beach is also just around the corner, allowing for long, uninterrupted strolls with nothing but the ocean breeze.
Those interested in venturing inland will find grand scenic views and mountain bush walks at the neighbouring Ulidarra National Park, which lies to the northwest of the city. With its picturesque rain forests and ancient eucalyptus trees, Ulidarra is an excellent destination for bird watching, mountain biking, and hikes, and truly is a hidden gem – a peaceful, tranquil place, and a welcome relief from the hustle and bustle of life on the road.
Things to do in Coffs Harbour with kids
Families visiting Coffs Harbour have plenty to see and do.
The award-winning Dolphin Marine Conservation Park is popular with both locals and tourists. The kids will love meeting the dolphins, seals, penguins, turtles, peacocks, and fish! The park provides a hands-on experience with many of their animals, giving visitors a real connection with marine life, and a great kick start into conservation.
Set amongst the grounds of an authentic banana plantation, the Big Banana Fun Park is one of the most popular attractions on the Coffs Coast. Designed with families in mind, "the Big Banana" (as it is commonly called by locals) is a great place to spend a day with the kids, and guarantees fun for the whole family! There's an ever-expanding number of attractions, including giant winding water slides, a toboggan, laser tag arena, ice skating rink, demolition derby, 4D rides, mini golf course, reptile world, and Australia's largest indoor slide! A must-do on every family's list – don't forget to take a family photo with the iconic Big Banana monument while you're at it.
Families looking for good, clean (albeit sandy) fun have a superb selection of ocean beaches to choose from, with Park Beach and Diggers Beach being the most popular spots for kids. Both beaches offer surf lessons, and provide safe, lifeguard-patrolled swimming.
---
LITTLE HOTELIER TOP TIP : Attract more families to your hotel by updating your website and marketing images to include activities and smiling faces, while ensuring key amenities are listed on your homepage.
---
What are the best pubs and cafes in Coffs Harbour?
Park Beach is an excellent starting point to be in the heart of the action, with a fantastic assortment of pubs, bars, restaurants, and cafés. The neighbouring suburb of Jetty Beach also has some of the best eateries and bars in town, perfectly positioned to make the most of the scenic harbour-view.
Highlights in the vicinity of Park Beach and Jetty Beach include:
---
LITTLE HOTELIER TOP TIP : When creating visual content for your property, do so on a sunny day! Everywhere looks better with a blue sky in the background – a picture really does speak a thousand words.
---
We're travellers too.
At Little Hotelier we have a deep passion for travel. We also understand the challenges of running a hotel – which is why we've developed a simple yet powerful way for you to manage your property.
The Little Hotelier platform has been designed specifically for small accommodation providers. We help you minimise the fuss and maximise the profits of your hotel, while offering you more freedom and control while you do it.
Don't just take our word for it. Get started right away for free and make life easier.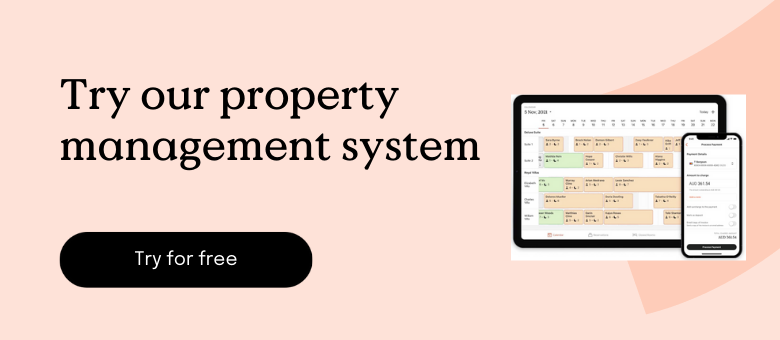 Share with your community:
We recommend the following articles for you
Back to top