Atlanta is rich in history and full of fun. Georgia's largest city is home to around half a million, and travelers soon realize that every single resident knows how to have a good time.
Visitors don't have to look hard for things to do in Atlanta. There's something for every taste: fascinating museums, endless shopping, stunning nature and immense temples to sport. But which of these sights, sounds and experiences are absolute must-sees and must-dos?
Here is a selection of the very best things travelers are likely to do in Atlanta.
Best things to do in Atlanta
Let's begin with the big ticket items: those things that a visitor to Atlanta simply can't miss. As the hometown of Martin Luther King Jr, Atlanta, and the US, has a rich – though often harrowing – civil rights history, which visitors can learn about at the National Center for Civil and Human Rights. For a change of pace guests can head to stunning Mercedes Benz Stadium, home of the Falcons, then dive into the depths of Georgia Aquarium, one of the largest in the world (and which transforms into a totally different experience at night).
Fun things to do in Atlanta
Those looking for fun in Atlanta will not be disappointed – this city is loaded with excitement and adventure. Travelers would be wise to begin at the World of Coca-Cola, a temple to the brown bubbles that is half history museum, half interactive funhouse. Once sugar can be felt coursing through the veins, a visitor could walk it off at Zoo Atlanta, which over 200 species of animal, including pandas and gorillas, call home. And if a guest's version of fun takes the form of pig skin, there's no better finish to the day than the College Football Hall of Fame.
Things to do in Atlanta with kids
Atlanta travelers in town with their tykes will be looking for family-friendly fun, another area in which the Georgian capital again does not disappoint. We begin with the LEGOLAND Discovery Centre, where kids can do things like design their very own Minifigure. The Center for Puppetry Arts pays homage to the likes of Jim Henson, and lets children get up close and personal with their favourite characters. And to round things out, if the kids aren't scared of heights, there's no better view of Atlanta than that offered by the Skyview Atlanta Ferris Wheel, especially at night.
---
LITTLE HOTELIER TOP TIP : Attract more families to your hotel by updating your website and marketing images to include activities and smiling faces, while ensuring key amenities are listed on your homepage.
---
Things to do in Atlanta for free
Visitors don't have to spend a dime to have fun in Atlanta, as there's an array of free activities on offer. Martin Luther King, Jr. National Historical Park offers insights into one of America's most important historical figures, and is otherwise just a beautiful and tranquil place to be. Piedmont Park is a sprawling green space to the east of downtown that comes into its own in autumn. And those willing to tackle the 20-minute drive from the heart of Atlanta will enjoy some incredible hiking at Arabia Mountain.
Things to do in Atlanta for couples
If love is in the air in Atlanta, couples have any number of ways to enhance the romance. They could begin with a jaunt through Atlanta Botanical Garden, an absolutely gorgeous 30-acre park that showcases some of the state's most stunning flora amongst equally stunning landscaping. Inquisitive couples will appreciate the Atlanta History Center, which brings together a constantly rotating schedule of award-winning exhibitions. Then the day could be wrapped up by exploring Buckhead, an upscale area to the north of downtown overflowing with high-end shopping, dining and drinking.
---
LITTLE HOTELIER TOP TIP : Turn your guests into advocates – or better yet, ambassadors – by blending good old fashioned hospitality with modern technology. Reply to social media comments, keep track of and acknowledge repeat visits by using a property management platform with a mobile app included (such as Little Hotelier), and be sure to say "thank you!" – even if only over email. A personal touch still goes a long way.
---
Things to do in Atlanta at night
When the sun goes down Atlanta shows an entirely different side, with gorgeous gardens and important history replaced with lights, music and a general buzz. Those looking to fill their evenings with fun would be wise to check out the Shakespeare Tavern Playhouse, which offers up a regular roster of the Bard's best work. Those who prefer a more modern take on nighttime entertainment will appreciate Tabernacle, a live music venue found in a converted church. And for general amusement there's no better venue than Skyline Park, with its arcades, mini golf and carnival rides.
Things to do in Atlanta during summer
When the warm air of summer descends on Atlanta, locals and tourists alike head outdoors to enjoy it. 41,000-seat Truist Park, home to the Atlanta Braves baseball team, is a popular place to be in the warmer months, hotdog in one hand, glove in the other, ready for that fly ball to come. Centennial Olympic Park, home of the 1996 Summer Olympics, has since been converted into the jewel of the downtown district, and the water features are the perfect antidote to the Atlanta summer heat. But if guests want to dip more than just their feet in the H2O there's no better place than Six Flags White Water, a monster water park found around 20 minutes north of downtown by car.
Things to do in Atlanta during winter
While it doesn't get as icy in Atlanta as in cities that lie further north, the winter weather can be quite variable, and serious chills can set in. For this reason it's wise for travelers to aim for indoor fun over the Atlanta winter, such as that provided by the Fox Theatre, an opulent playhouse built in the roaring 20s that now hosts a wide variety of live shows. The High Museum of Art is known as much for its exterior as the art found inside, and the gorgeously modern architecture looks particularly good when covered in a light dusting of snow. For those looking to warm up with a bit of activity, there's no better pace than the skating rink found on THE ROOF at Ponce City Market.
---
LITTLE HOTELIER TOP TIP : When promoting your property, consider your ideal guest type – are they luxury travelers, younger people, families, retirees etc? Understanding your audience and engaging with relevant messaging is key to standing out from the crowd.
---
We're travelers too.
At Little Hotelier we have a deep passion for travel. We also understand the challenges of running a hotel – which is why we've developed a simple yet powerful way for you to manage your property.
The Little Hotelier platform has been designed specifically for small accommodation providers. We help you minimize the fuss and maximize the profits of your hotel, while offering you more freedom and control while you do it.
Don't just take our word for it. Get started right away for free and make life easier.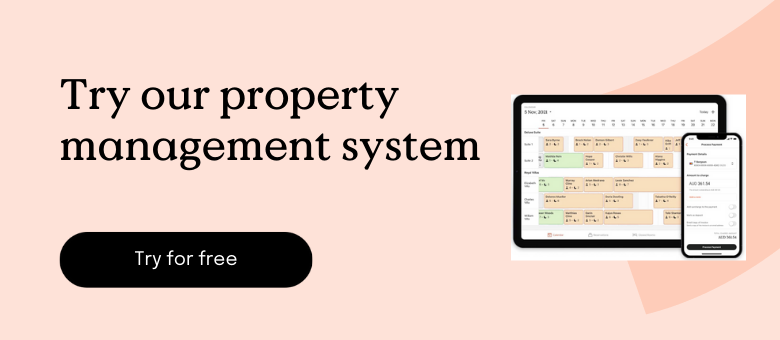 Share with your community:
We recommend the following articles for you
Back to top