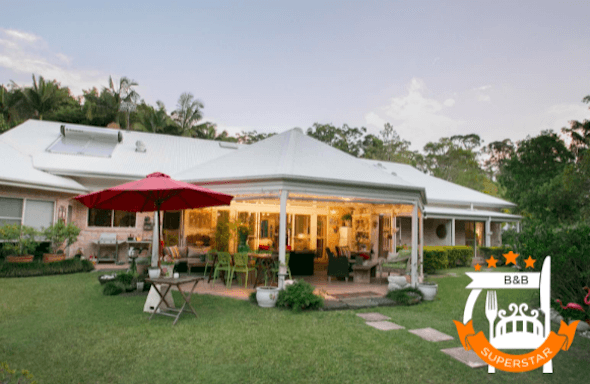 As part of our bed and breakfast superstar series, we interview successful small hotels from all over the world, and ask them to share their insights on how they run their unique properties.
This week's star is Noosa Valley Manor B&B, an award-winning bed and breakfast which sits on the coast of beautiful Noosa, which boasts sandy beaches and stunning scenery.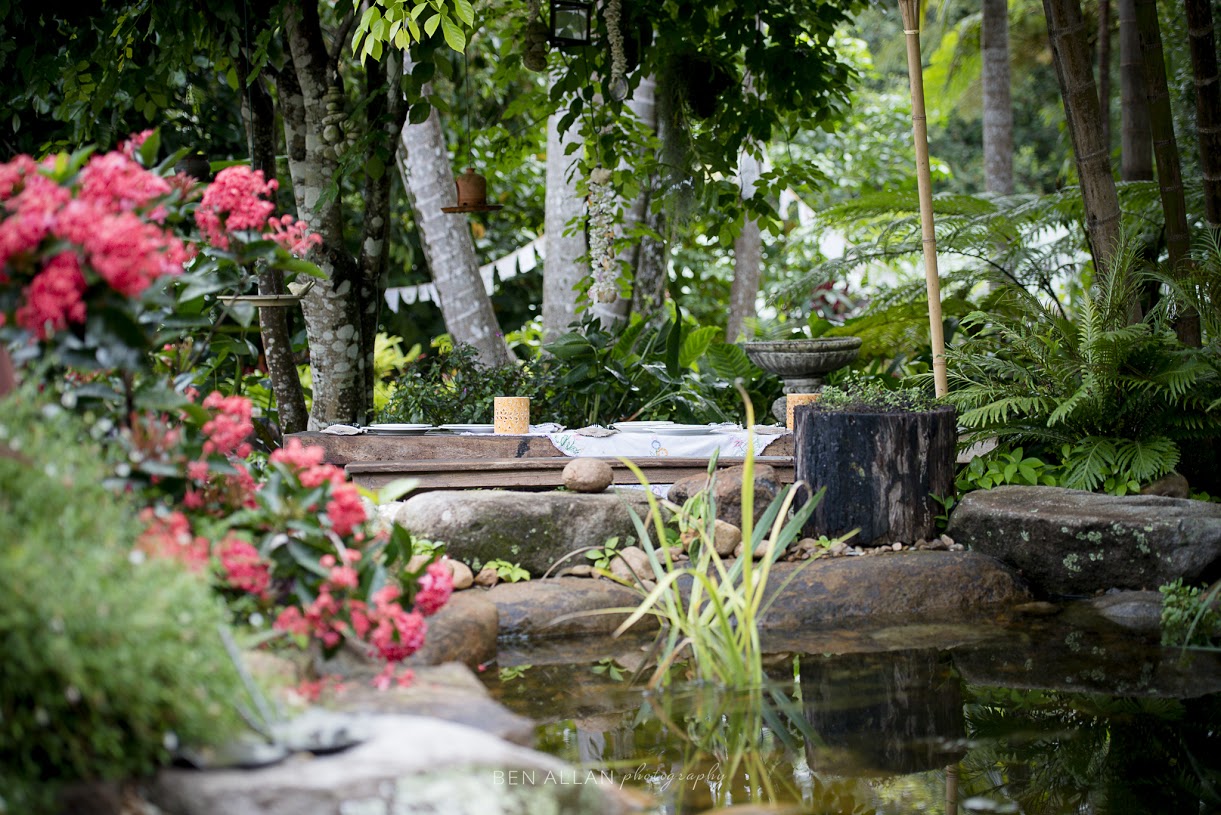 The manor consists of 4 ensuite bedrooms and a private bridal suite for boutique weddings. As such, the property attracts many couples seeking a romantic getaway – either to spend the weekend or to celebrate their union.
We spoke to Owner-Operators Renate and Roberto Bowden to ask them how they run their successful small accommodation business.
So, tell us about your property. Why does it make you so proud?
Well, our property is unique, it's intimate, small, so it's very personal. My partner and I are high achievers when comes to service, and we love looking after people. We get to know our guests individually, which is why we have so much repeat business after 3 years operating – some guests come back 12 or 13 times!
The space itself is really relaxing – we have a beautiful garden where guests can unwind. Our guests feel at home but at the same time they don't have to do anything, because they're being served. It's private, but it's also between major tourist attractions. We are also proud because we have people who arrive at our front door and decide that it's where they want to get married.
Also, we provide really delicious food, we have heaps of produce that we grow ourselves and source from organic farmers in area. For example, we collect eggs from our chickens in morning and cook it for breakfast, and we get tomatoes from a man who has tomato farm down road, we get our milk from another man who has a herd of cows the road, so we're very 'paddock to plate' in our food options.
Who do you feel is your ideal guest? What are they like?
I'd say that we've developed a clientele that appreciates good conversation and good food. They're people who are discerning about service, and appreciate us going the extra mile. They like a homey, welcoming feel.
Our core market are either mothers and daughters who just want to get away, or husbands and wives who celebrate their relationships.We have booked out our property for families, but we get more couples.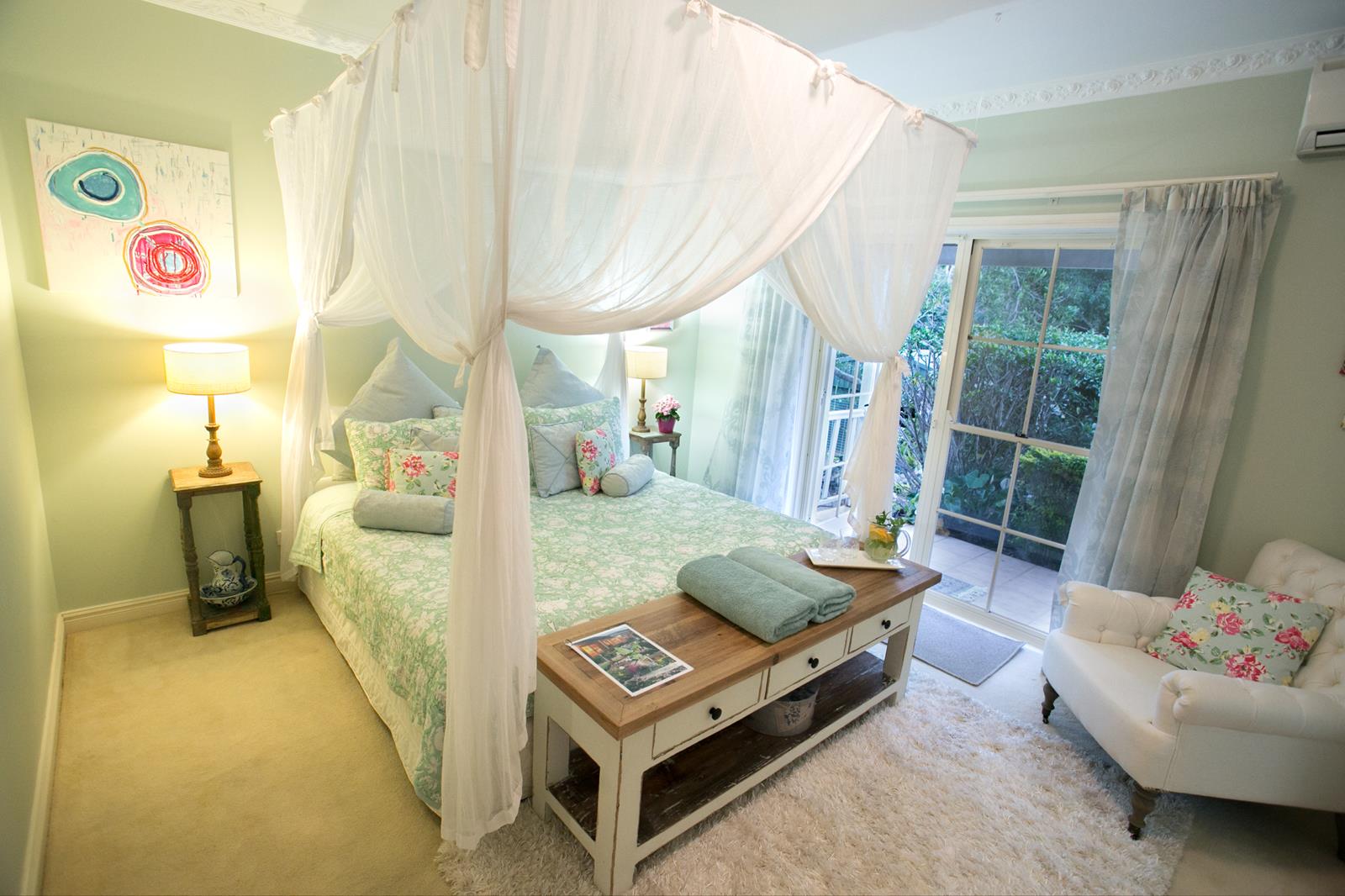 How do you target your ideal guests and attract them to your hotel?
We just contact them direct. We have an immediate impact because we're very friendly and we love people, so we offer cooking lessons, and they feel like they're a part of our environment. We have never had a complaint, and that is incredible!
But if we were to get one, we would sort it out straight away.
The other thing is we do encourage every one of our guests to review us so they feel part of us when they do do that. Besides that, I would do is occasionally send them an email for a special if we're having low season.
Additionally, we have a lot of repeat referred business, and many of the locals in our area refer us as well.
Do you have any tips for other small accommodation providers on how to stand out from the crowd, especially in terms of competing with large hotels?
I think the secret ingredient is definitely us – that's what makes a bed and breakfast, because you think people will just come but it's not true, you have to give it your all and be present – I reckon that's what sets bed and breakfasts apart from each other.
Some B&Bs are impersonal, the breakfast is not wholesome and they are nice only when you check in. It's a common mistake in hospitality to not look after your guest from beginning to end. We don't operate like that. We continue to care for them well after they've left.
What are your thoughts on Airbnb?
I use Airbnb but I find it's hard to be clear about what we provide, because we're listed with other people who let out a room or part of their house, whereas we have a fully furnished house and want to manage our reputation as a bed and breakfast.
Do you have any partnerships (local and global) that help you raise awareness of your small hotel? If so, what are they?
Visit Noosa, our local tourism organisation. I use them for Instagram, but our relationship could be better. For instance, the local tourism info office has only booked 1 room with me this year, and I feel they should be promoting me more.
I would like to have formal relationships with tour providers but I have been busy trying to get ourselves off the ground. Down the track I actually will because I want to do more weddings, so I have to partner with florists and magazines that promote brides.
How do you feel the internet has impacted the future of the industry in your region?
I think it impacts all the time in a positive way. I think with accessibility – it's really helped people do their own thing, it's given the opportunity for people to explore a bit more. I know that the internet has certainly encouraged visitors to this area which I'm sure it didn't do 10 years ago.
I think it's fantastic because people can share – with social media, the internet has really assisted the spreading of the word. So it's free advertising if you do it well!
It also means that you can be competitive, check out other venues, and you can do lots of research anonymously. I also reckon it's really great because it doesn't cost me anything to update my website, have really nice photos and have a real representation of what I'm about – whereas if I were to put that in a magazine it would cost me a fortune and the reach is far greater on the internet.
Noosa Valley Manor B&B is a happy customer of Little Hotelier. Watch our demo videos to see how you can use Little Hotelier to help your small accommodation business become the next B&B superstar!

Share with your community:
We recommend the following articles for you
Back to top