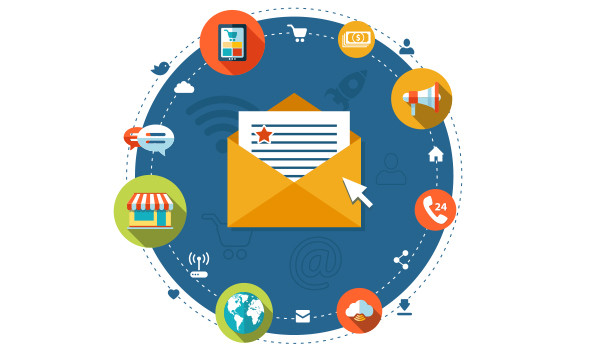 Email marketing is the best way to keep in touch with your guests, as a lot of your guests will be overseas in conflicting time zones, making it difficult to get in touch over the phone.
The tricky bit for small hotel owners is figuring out how to use pre and post stay emails to generate direct reservations and referrals.
We've got your back! Here is a standard outline of the email communications you must have to keep your guests engaged before and after their stay at your property.
Pre-stay guest emails
1) Confirmation of reservation
This is the automatic email that is sent from your hotel's reservation system immediately after your guest enters their details to make a booking.
Usually, a credit card is required, so the purpose of this email is to reassure your guests that the reservation was successful.
It also gives them peace of mind that your hotel is legitimate and their sensitive financial data is safe with you.
2) Thank you
The tone of this email should be personal, showing them that you appreciate their business and look forward to meeting them.
It gives your hotel that personal touch and gives them a warm fuzzy feeling about you. We recommend that you send it a day after they have made their reservation.
If your front desk system is modern it should allow you to automate this email so that your guest's first name is updated with each send (it gets the data from the information your guest filled out when they made a reservation).
3) Preparation for stay
Now that their stay is nearing, the purpose of this email is to make sure everything runs smoothly, get them excited about their stay with you, and drive incremental revenue.
Remind them of their check-in and check-out times, and any of your terms and conditions (especially your late check-in and late check-out policies.
Remind them what they'll need to have with them to check in (ID, their reservation number, etc).
Upsell them on your extra products and services. For example, ask them if they need to arrange a pick-up from the airport, or if they would like to hire transport while they're there. Your front desk system should allow you to easily add these products to a reservation after it has been made.
Post-stay guest emails
1) Feedback request
Whether or not your guest has had a good stay at your hotel, you should be asking them for their feedback afterwards. Ask them if they have any suggestions for how you can improve.
It's a win-win situation. If they leave you with praise, then you can ask them if you can use this in your marketing (eg. by putting it up on your website) and if they'd kindly leave you a review on TripAdvisor.
If your guest gives you negative feedback, then thank them for their honesty, and explain how you will take the necessary steps to make sure it doesn't happen in the future.
Either way, reaching out for feedback shows you care, and you're committed to improving each guest's experience.
2) Special offers
To make the most revenue out of each guest, small hotel owners need to drive repeat bookings and referrals.
Make sure each guest gets an email with a special promo code to get a dollar amount or percentage off their next stay.
Send promotional emails for seasonal promotions like Valentines Day.
Create a campaign to drive referrals by running a room night or buffet breakfast giveaway. Ask guests to Like your Facebook page and share your booking engine link on their social media accounts to enter.
Can your front desk system send automatic communications to your customers?
Little Hotelier can – and it can do so much more! See how we can help you distribute your rooms to the world:
Back to top