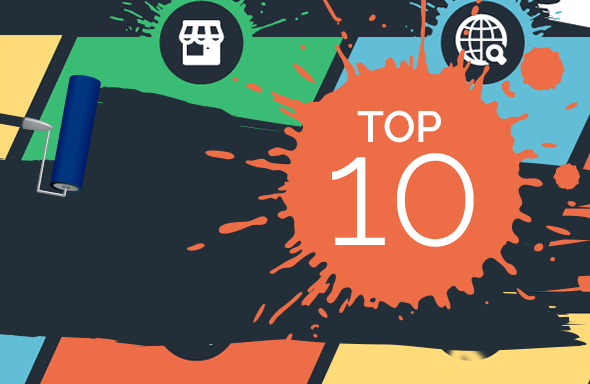 Last week, we published our Exclusive Report: The Most Profitable Booking Sites in 2016 for Small Hotels, showcasing the best booking sites to partner with.
In it, we covered which booking sites generated the most number of reservations for small accommodation providers in 2015, and their related profitability profiles.
The report details the profitable booking sites globally, and also covered the list for properties in the following countries: United Kingdom, United States, Canada, Australia, New Zealand, Thailand.
Here's a handy infographic based on the global data (click here for the full version).
So, what are the best booking sites for small accommodation providers in 2016?

To recap,
#10 – Budgetplaces
#9 – Hotelbeds
#8 – Ctrip
#7 – Orbitz
#6 – GTA Travel
#5 – LateRooms
#4 – Agoda
#3 – Hostelworld
#2 – Expedia
#1 – Booking.com
Compared to last year's data, it's obvious that the major players – Booking.com and Expedia – are still the reigning champions at filling rooms at small hotels all over the globe.
A new player to enter the scene is Ctrip, ranking at #8. Ctrip gained a lot of publicity this year for being the biggest online travel agency in China. This data confirms that it is definitely helping small accommodation providers from all over the globe attract Chinese travelers.
Which booking sites should small hotels use to attract deal seekers, backpackers, and business travelers?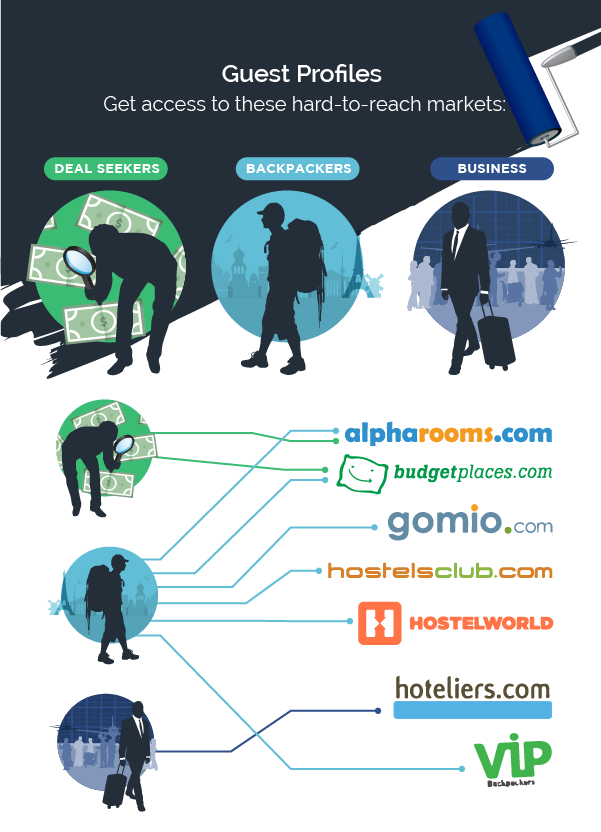 Some OTAs have access to specific markets that would be extremely difficult for you to reach otherwise.
To attract Deal Seekers – Alpharooms and Budgetplaces.
To attract Backpackers – Alpharooms, Budgetplaces, Gomio, Hostelsclub, Hostelworld, VIP Backpackers
To attract Business Travelers – Hoteliers.com
What other distribution channels can you use to sell your small hotel rooms?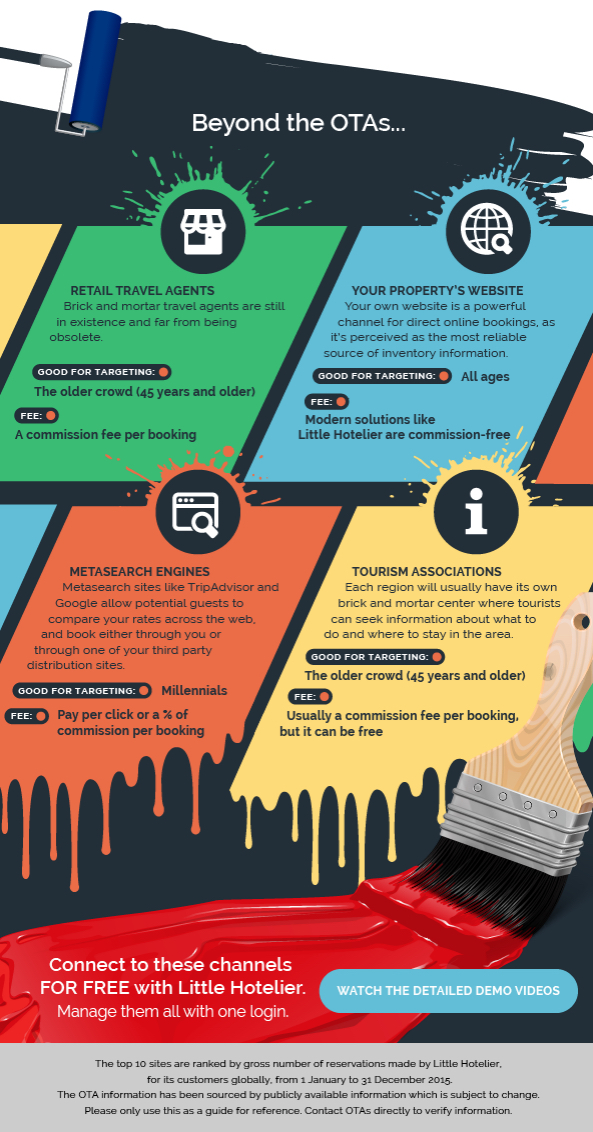 Booking sites are a great way to get more online bookings, but it doesn't mean you should disregard other distribution channels, like…
Your property's website
Retail travel agents
Tourism associations
Click here for the full version of the above infographic.
But wait… there's more!
Download the comprehensive report to see:
Most profitable sites by country (USA, Canada, UK, Spain, Australia, New Zealand, Thailand)
Complete online travel agency (OTA) profiles
Suggestions on OTAs to partner with according to what kind of guest you are trying to attract
A guide on how to screen potential OTAs

Share this infographic on your site
Back to top